OK so this is going to be a couple of posts rolled into one. I feel they are both similar and so they fit well together. I have been so busy this weekend with work, church, and studying so I had absolutely no motivation and really no time to blog.
I think this one is obvious. My favorite thing to blog about is food :) I love posting recipes and photos of food that I've tried. It's one of my many passions and I love sharing good food with people.
Here's the latest recipe I've tried. Let me tell you it was AMAZING and also one of my April goals!!
Chocolate Souffle
Ingredients:
3 oz bittersweet chocolate, chopped fine
1/2 cup unsweetened cocoa powder
3/4 cups plus 1/4 cup sugar
1/2 cup boiling water
2 egg yolks
2 tspn vanilla
3 tablespoons all-purpose flour
8 egg whites- room temp
1/2 tspn cream of tartar
6 peices of dark chocolate candy -I used kisses
2-3 tablespoons powdered sugar
Directions:
Position oven rack in bottom 1/3 of the oven and preheat to 375 degrees. Spray the inside of 6 10oz ramekins, or oven proof baking cups, with non stick cooking spray and sprinkle with sugar to coat evenly.
In large bowl, place chopped chocolate, cocoa, and 3/4 cup sugar.
Whisk in the boiling water. When chocolate is completely melted, whisk in egg yolks and vanilla. Then stir in the flour. Set aside.
Combine egg whites with cream of tartar in a medium mixing bowl. Beat on medium speed until soft peaks form. Gradually add in 1/4 cup sugar and beat on high speed until stiff peaks form.
Fold about 1/3 of the chocolate mixture into the egg whites. Fold in remaining chocolate mixture in 2 additions. Divide batter into prepared ramekins.
Drop dark chocolates into the middle of each souffle just before baking.
Bake for 10-12 minutes or until the top has formed a nice crust and the sides appear cake-like. Sprinkle with powdered sugar. Dig in immediately!!!!
____

_____________________________________________________________________________
HOSTED BY:
CO-HOSTED BY: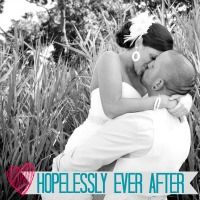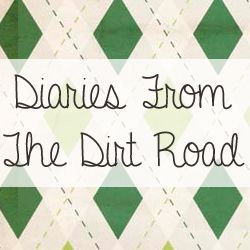 ______________________________________________________________________________________________
I'm really excited to see your links of how you workout because maybe I'll find a new way to keep myself motivated and on task more often. Please inform me of what you're doing and how it works for you!! Don't forget to link up with us and tell us what your plans are for the month! We're excited to see your goals and cannot wait to see your daily blog posts about life :)
RULES:
1. Follow your hosts Keeping Up With Kelsey & Every Girl Like Me
2. Follow your weekly co-hosts Hopelessly Ever After & Diaries From The Dirt Road
(PS- We still have a few spots available for co-hosts)
3. Post the button onto your blog post so others can come link up as well
4. Link up your post below and look around at others blogs!
5. If you use Instagram of Twitter, tag us! #30DoB
______________________________________________________________________________________________
If you need a refresher here is this month's link-up posts:
1. Tuesday- Your Goals For The Month
2. Wednesday- Your Biggest Fear
3. Thursday- What Makes You... You!!
4. Friday- These Are A Few Of My Favorite Things, About Spring
5. Saturday- Share Your Favorite Workout Routines (And Why You Love Them)
6. Sunday- Your Favorite Sunday Routine Or Thing To Do On Sundays
7. Monday- What Do People Not Understand About You?
8. Tuesday- Your Favorite Photograph And Why
9. Wednesday- April Is Poetry Month, Share Your Favorite Poem
10. Thursday- Where Do You See Yourself In 10 Years? (Include Photos As A Challenge)
11. Friday- Did You Ever See Yourself Doing What You Do Today?
12. Saturday- Favorite Style of Blogging (Pictures, Quotes, Tutorials, Recipes)
13. Sunday- Share A Recipe, Book, or Product That You've Recently Tried
Keep an eye out, I'm going to create a list for the entire month so you can really get ahead of the game and post them all at once if you really want. Bonus points to the person that does too!!